Thought Leadership Essays
Viewing posts from September, 2011
By: Jean-Michel Dumont 05/09/2011

Arts & Culture has become a key communications platform in China and Asia, writes Jean-Michel Dumont.
By: Philip Dewhurst 05/09/2011

The Fukushima disaster has led some countries to re-evaluate their commitment to nuclear energy. Philip Dewhurst believes that the nuclear industry must engage in sustained and proactive communication to allay concerns and promote its advantages.
By: Ulrich Gartner 05/09/2011

Social media change the way crisis communication works, but some fundamentals remain the same, says Ulrich Gartner.
By: Sukanti Ghosh 05/09/2011

The best way to approach India is by first letting go of any perceptions you may have and starting afresh. By Sukanti Ghosh.
By: Akemi Ichise 05/09/2011

Akemi Ichise analyses how the Japanese media's use of key words Jishuku (voluntary self-restraint) and Fukko (reconstruction) shifted in the aftermath of the March 11th catastrophe
By: Sunil John 05/09/2011

Sunil John examines the links between revolutionary political change and the Arab world's public relations industry
By: Abigail Levene 05/09/2011

Journalists who make the move into corporate communications often discover they are rather good at it. Abigail Levene explains why many journalists thrive when switching sides
By: Richard Linning 05/09/2011

We in public relations stand accused of being message manipulators and cannot agree on how our added value should be measured. Richard Linning poses some big questions.
By: Jens D. Mueller 05/09/2011

A massive energy infrastructure project in the Baltic Sea has been brought in on schedule with the help of a communications programme that successfully managed open dialogue with a large number of interested parties
By: Joerg Mueller-Duenow. 05/09/2011

A new self-image of public relations practitioners is emerging as job roles evolve to take account of the changing nature of communications.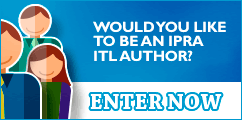 IPRAOfficial