Thought Leadership Essays
Viewing posts from October, 2013
By: Dennis Landsbert-Noon 28/10/2013

Many organisations still have their heads in the sand when it comes to social media crisis planning – and as a result are inviting damage to their reputation. By Dennis Landsbert-Noon and Marek Zaremba-Pike.
By: Elina Melgin 23/10/2013

Although women account for a significant majority of PR practitioners in many countries, men still occupy the lion's share of top jobs. By Elina Melgin.
By: Burton St. John III 15/10/2013

There is a major role for PR to play in conveying the persona of an organization in a manner that allows it to claim it is immersed in the everyday life of its stakeholders. By Burton St. John III.
By: Jonathan Hemus 09/10/2013
Organisations must revisit five areas within their crisis planning to ensure they are well prepared to protect their reputation when threats arise. By Jonathan Hemus.
By: Mike Bruhn 02/10/2013

Banks and other financial institutions in Asia have become increasingly discerning in carving out their own niches in arts sponsorship. By Mike Bruhn.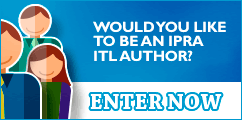 IPRAOfficial