Thought Leadership Essays
Viewing posts from February, 2020
By: Kristian Eiberg 24/02/2020

The relationship between the CEO and the communications advisor seems unmanaged in practice, but the advisor can proactively demonstrate their professional value. By Kristian Eiberg.
By: Karin Lohitnavy 17/02/2020

Strong and sustained economic growth has made Thailand an attractive proposition for international brands. But while opportunities are rife, it's not an easy market to crack. By Karin Lohitnavy.
By: Lena Soh-Ng 10/02/2020

Companies that are open, genuine and communicate often have far stronger reputations. By Lena Soh-Ng.
By: Gerry McCusker 03/02/2020

What good is a holding statement in an age when people want quick fixes, instant answers and rapid responses? By Gerry McCusker.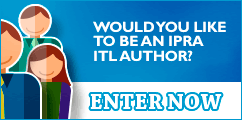 IPRAOfficial