Thought Leadership Essays
Viewing posts from September, 2015
By: Eleonora Leone 30/09/2015
Information today crosses borders at lightning speed, presenting organizations with major communications challenges. By Eleonora Leone.
By: Dale Lovell 21/09/2015
Native advertising has exploded onto the scene in recent years as part of the content marketing boom. Is it a threat or an opportunity for the PR industry? By Dale Lovell.
By: Amybel Sánchez de Walther 14/09/2015
Being properly prepared for when crisis strikes is vital. A culture of foresight built on solid data gives communicators the best chance of avoiding reputational damage. By Amybel Sánchez de Walther
By: Kirk Hazlett 07/09/2015
Trust provides the foundations for successful public relations. But in order for trust to be sustained, communicators must behave ethically. By Kirk Hazlett.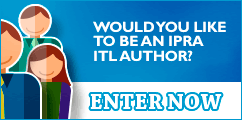 IPRAOfficial