News
Viewing posts from December, 2012
By: Marianne Eisenmann 28/12/2012
At long last industry standards are emerging that will allow results to be reported in a more uniform way that will strengthen PR's case. By Marianne Eisenmann.
By: Lutz Meyer 14/12/2012
International actors have discovered different routes for collaboration as a new generation of leaders has come to the fore. By Lutz Meyer.
By: Pavel Melnikov 05/12/2012
Appointing a suitable PR agency for your needs and managing the client-agency relationship adroitly will improve results. By Pavel Melnikov.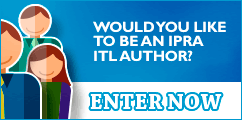 IPRAOfficial