Thought Leadership Essays
Viewing posts from September, 2013
By: Judith Moore 26/09/2013
Confidence in vaccination programmes is a fragile thing. What can be learnt from the UK's plans to give the flu jab to healthy children? By Judith Moore.
By: Robert W. Grupp 18/09/2013
Global economies have become so tightly interconnected that companies, governments and entire industries must cooperate in ways that were unimaginable a few years ago. By Robert W. Grupp.
By: Daniel Rolle 11/09/2013
Research among global companies underlines the fact that the key to survival lies in identifying and communicating corporate purpose. By Daniel Rolle.
By: Risë Birnbaum 05/09/2013
You're in the fortunate position of having a celebrity spokesperson at your disposal for a whole day. So how do you optimize their time to deliver the maximum possible exposure and impact? By Risë Birnbaum.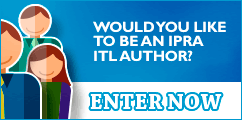 IPRAOfficial