Thought Leadership Essays
Viewing posts from September, 2014
By: Daniel Kent 23/09/2014
If the pharmaceutical industry were personified it would have bitter pills to swallow, might feel aggrieved at being so misunderstood and could benefit from a psychotherapy session, imagines Daniel Kent.
By: David Remund 17/09/2014
Mastery of basic economics and finance is called for if PR practitioners truly wish to lead the organizations they serve. By David Remund.
By: Louise Robertshaw 10/09/2014
Organisations can harness 'people power' to lead a movement for social change. By Louise Robertshaw.
By: Mike Lemon 03/09/2014
Startup founders often concentrate intently on creation and development while marketing strategy gets pushed into the background. The result is little or no sales, and waste of time and money. Here's how to refocus, says Mike Lemon.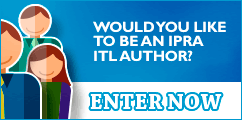 IPRAOfficial