News
By: Zhenya Pankratieva 17/12/2009
Market research across Ukraine, Kazakhstan and Azerbaijan has provided fascinating insights into what motivates prosperous customers in the region. By Zhenya Pankratieva.
By: Zhenya Pankratieva 11/04/2009
Zhenya Pankratieva rebuts some of the points made in an earlier article about Ukraine, arguing that the Public Relations industry in the country has made great strides in recent years and that the problems it faces are not so different from elsewhere.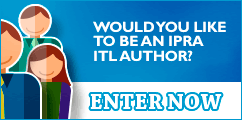 Tweets by @ipraofficial