Thought Leadership Essays
Viewing posts from June, 2010
By: Christoph Schwartz 18/06/2010

Sustainability has become a mantra for many organisations, but with few corporations immune to the impact of the difficult global economy, are some of the tenets of sustainability being forsaken amid the pressure to cut costs? Christoph Schwartz considers
By: Mike Regester 18/06/2010

Times have changed in the 16 years since Mike Regester set up his crisis management agency. Technology and a hugely accelerated news cycle have had a profound effect, yet the 'soft skills' needed to safeguard reputation have never been more important.
By: Tim Phillips 18/06/2010

Online sports betting site Betfair faces many challenges as it seeks to build its business across Europe including a complex regulatory hierarchy, opposition from state-owned monopolies and consumer sensitivity towards gambling. Tim Phillips sets out a pub
By: Harriet Mouchly-Weiss 18/06/2010

By extending the scope of Public Private Partnerships to involve civil society, Harriet Mouchly-Weiss believes the enlightened self-interest of Corporate Responsibility can deliver even greater benefits for businesses and the wider world.
By: Sunity Maharaj 18/06/2010

Sunity Maharaj reviews a broad and incisive book by Roy Mitchell (pictured) a greatly admired figure in Caribbean Public Relations.
By: Richard Linning 18/06/2010

A personal report from Richard Linning on IPRA World Congress XIX in Lima, Peru 1/3 June 2010.
By: David Ketchum 18/06/2010

Sheer market size and robust economic growth mean that China remains an attractive proposition. But how can MNCs thrive at a time of waning enthusiasm for foreign partnerships? By David Ketchum.
By: Julia Hobsbawm 18/06/2010

Information proliferates as never before and it is harder than ever to establish the veracity of a story. With so many 'facts' open to interpretation, transparency and truthfulness should be at the heart of all PR activity, asserts Julia Hobsbawm.
By: Peter Hehir 18/06/2010

Although CEOs understand the importance of corporate reputation, too few companies have programmes in place for measuring and improving it, writes Peter Hehir.
By: Ulrich Gartner 18/06/2010

2009 was the worst year for the German PR industry in decades. With budgets for bells and whistles disappearing, qualities like craftsmanship and personal relations are becoming more important again. Ulrich Gartner believes PR agencies may be able to grow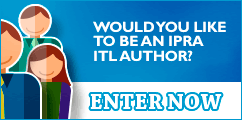 IPRAOfficial