Thought Leadership Essays
Viewing posts from October, 2014
By: Jonathan Hemus 29/10/2014

There are five key lessons to be learnt from the two terrible crises that hit Malaysia Airlines in 2014. By Jonathan Hemus.
By: Regine le Roux 23/10/2014
What is reputation management and how can organisations get it right? Keeping a finger on the pulse of what matters to different stakeholder groups is a good place to start. By Regine le Roux.
By: Serda Evren 15/10/2014
As technology evolves and audiences shift, it is those organizations able to put together communications teams with diverse backgrounds, skillsets and perspectives that stand the best chance of success. By Serda Evren.
By: Stuart Neil 09/10/2014
The intensity of the debate on climate change gives the impression that a lot has been achieved. All too often, however, there has been noise at the expense of action. By Stuart Neil.
By: Mark Stephenson 02/10/2014
Real innovation is about more than making something cool and trendy. It should be about listening to people, finding unmet needs and improving lives. By Mark Stephenson.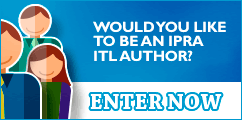 IPRAOfficial