Thought Leadership Essays
Viewing posts from November, 2017
By: Andrea Neumann 28/11/2017

Specialty chemicals solutions supplier ALTANA has achieved high levels of employee engagement and brand advocacy by involving its people in developing the guiding principles that inform corporate strategy. By Andrea Neumann.
By: Dr. Simeon Mellalieu 20/11/2017

In today's world, conversation is the expectation. You should build relationships with target tribes by seeding and sharing relevant content. By Dr. Simeon Mellalieu.
By: Richard Tsang 15/11/2017

Traditional IR tools still have their place but it stands to reason that reaching out to investors must take into account the vast array of channels presently available. By Richard Tsang.
By: Ellen Raphael 07/11/2017

Some agencies have forsaken the PR descriptor as too limiting. Yet clients need good public relations more than ever. By Ellen Raphael and Brendon Craigie.
By: Luciano Luffarelli 02/11/2017

The sinking of cruise ship Costa Concordia was a terrible tragedy. The ensuing trial and its coverage held up a mirror to society and the media. By Luciano Luffarelli.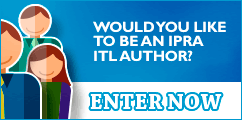 IPRAOfficial