Thought Leadership Essays
Viewing posts from April, 2017
By: Hil Berg 24/04/2017
A group of young people facing mental health challenges created an award-winning campaign that fought the stigma of mental illness and changed services for the better. By Hil Berg.
By: Gerry McCusker 18/04/2017
Crisis newsrooms need to mirror the functionality and formats of main news and social media sites so that the audience can interact with fresh, informative incident content. By Gerry McCusker.
By: Guy Versailles 11/04/2017
In these troubled, divisive times, PR has a vital role to play in bursting ideological bubbles and creating common ground on which people of opposing views can meet. By Guy Versailles.
By: Pia Desai Pasricha 03/04/2017
Increasingly sophisticated small and media sized technology firms are building business in India by providing added value as well as cost savings. By Pia Desai Pasricha.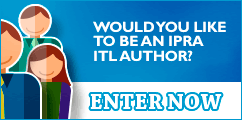 IPRAOfficial