Thought Leadership Essays
Viewing posts from June, 2016
By: Sandy Lish 27/06/2016
There are five make-or- break fault lines when crisis strikes. Proactive planning and a set-up that allows for immediacy are vital in reducing the risk of reputational damage. By Sandy Lish.
By: Saada Hammad 20/06/2016
Many brands still make a mess of their communications in the Middle East. But those getting it right are achieving high levels of engagement. By Saada Hammad and Jeff Chertack.
By: Rachana Panda 13/06/2016
In an outcome-based era, the challenge is to strike a perfect balance between disruption and credibility. By Rachana Panda.
By: Peggy Simcic Brønn 06/06/2016
There is momentum behind the emergence of the Chief Reputation Officer. Yet understanding of the role remains sketchy. By Peggy Simcic Brønn.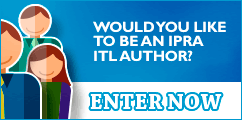 IPRAOfficial