Thought Leadership Essays
Viewing posts from June, 2018
By: Christiaan Prins 25/06/2018
Simply trying to manage an issue is no longer enough. The public expects companies to tackle difficult problems head-on. By Christiaan Prins
By: Stella Wink 18/06/2018
The embattled media industry faces multiple challenges and, with revenues under pressure, continues to struggle. Cost-cutting has led to a decline in seasoned journalists, which may have dire consequences. By Stella Wink.
By: David Landis 11/06/2018

Agencies must gain clarity early on from clients over approved budgets in order for a workable, mutually beneficial relationship to develop. By David Landis.
By: Warrick Hazeldine 04/06/2018
The mining industry has not proved adept at telling its own story. That needs to change. By Warrick Hazeldine.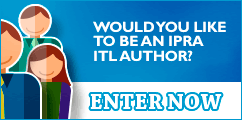 IPRAOfficial