Thought Leadership Essays
Viewing posts from April, 2019
By: Heather Chambers Knox 29/04/2019
Working in a demanding international in-house role presents an exciting mix of opportunities and challenges. Here's a survival guide from the perspective of a VP Global Comms in one of the world's top auto-makers. By Heather Chambers Knox.
By: Rob Gray 24/04/2019

GWA success brings worldwide recognition and acclaim. But what marks out a great piece of work? Which mistakes should entrants avoid? And why are esteemed communicators so happy to sit in judgment? By Rob Gray.
By: Jill Dosik 15/04/2019
Scientific advances and policy changes are driving a transformation in healthcare globally, raising questions about ethics, efficacy and access that communicators need to address. By Jill Dosik.
By: Meredith L. Eaton 08/04/2019

Media outlets are beginning to use AI-based tools to create editorial content. Where is this leading and how should PR prepare? By Meredith L. Eaton.
By: Vivian Kobeh 01/04/2019

The LatAm communications landscape has seen tremendous evolution and future prospects look very promising. By Vivian Kobeh.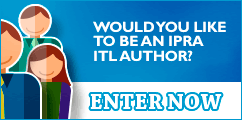 IPRAOfficial