News
Viewing posts from November, 2018
By: Kristina Blissett 26/11/2018
Does it matter where in the organisational structure Communications sits? And what does flexibility of location say about the discipline? By Kristina Blissett.
By: Sheena Thomson 19/11/2018
The Jamal Khashoggi story and its global repercussions underline how important it is for multinational organisations to incorporate detailed reputational risk assessment into their strategic planning.  By Sheena Thomson.
By: Guy Walsingham 12/11/2018
Too many agencies put profit ahead of creativity while shepherding their people through low cost and often low value cookie-cutter training courses that don't add any real value. By Guy Walsingham.
By: Mohammed El Batta 05/11/2018
Treating the Middle East as a single, undifferentiated market is a mistake when all is going well. But a one-size-fits-all approach is an even bigger error at times of crisis. By Mohammed El Batta.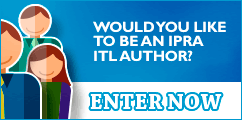 IPRAOfficial