Thought Leadership Essays
Viewing posts from March, 2021
By: Hannah Patel 29/03/2021

To stand out from the crowd, b2b brands will need to take a leaf out of the b2c marketing playbook and create content that's more engaging, entertaining and emotive. By Hannah Patel.
By: Neha Jain 22/03/2021
Following the massive shocks and upheavals of the last year, communicators must understand and embrace the new rules for a new world. By Neha Jain.
By: Siddhartha Mukherjee 15/03/2021

India is a fast-paced, energetic and 'emotional' economy which presents a myriad of learning opportunities for brand management and communications professionals. By Siddhartha Mukherjee.
By: Charlotte West 08/03/2021

For more communications professionals to make it into the C-suite, our industry must get better at using measurement to understand the multifaceted ways reputation is shaped. By Charlotte West.
By: Sunil John 01/03/2021

The PR industry in the Middle East PR is set for strong growth over the coming decade, powered by state-owned investment funds and national champions. By Sunil John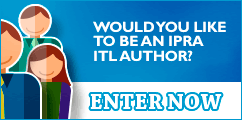 IPRAOfficial