ITL #411     The Middle East has a new story to tell: another opportunity for the global PR industry to shine

2 years, 3 months ago
(Comments)
The PR industry in the Middle East PR is set for strong growth over the coming decade, powered by state-owned investment funds and national champions. By Sunil John
In January 2021, with many European nations resigning themselves to a second wave of lockdowns, and economies everywhere still stuck in freeze-frame mode, Saudi Arabia's sovereign wealth fund, Public Investment Fund (PIF), stunned the world by announcing The Line, a 170-kilometre-long 'zero-energy' car-free city, as part of its US$500 billion NEOM 'giga-project'.
While some may question the viability of this extravagant development, no one can fault the scale of its ambition, nor its relevance in tackling such critical sustainability challenges as climate change and the transmission of disease in densely packed urban areas. Its wider economic benefits are also likely to be immense.
Having made sizeable investments globally in recent years, PIF has pledged to more than double its assets under management by 2025, to US$1.07 trillion. Meanwhile, Mubadala Investment Company, the state-owned fund of Abu Dhabi, has said it will ramp up its spending to about half a trillion dollars within the next 10 years.
A US$2 billion PR opportunity
While the PR industry has been negatively impacted by the COVID-19 pandemic over the past year, there is no doubt that it will be strengthened by the unbridled ambition of its two largest economies, Saudi Arabia and the UAE. The region will also occupy an increasingly important role in the strategic planning of global PR consultancies as Middle Eastern clients seek to raise their profile abroad.
I foresee that the value of the Middle East PR industry will more than double to US$2 billion by 2030, powered by state-owned investment funds and by national champions such as Saudi Aramco, Abu Dhabi National Oil Company (ADNOC), Emirates, Qatar Airways, Etihad Airways, and Dubai Holding.
Peace dividends
Of course, the opportunities now emerging in the Middle East stem from key political as well as economic developments. Last September, the region experienced a decisive and historic shift when both the UAE and Bahrain signed the Abraham Accords with Israel and the United States, the first public normalization of relations between an Arab country and Israel since that of Jordan in 1994.
This was followed by the normalization of ties between Israel and Morocco in December, while Sudan became a signatory to the Accords in January, prompting the United States to remove Sudan from its list of state sponsors of terrorism. Today, entrenched differences between neighbouring countries in the Middle East are being overcome through dialogue and the spirit of partnership, which offers at least some hope of resolving the hitherto intractable conflicts elsewhere in the region. The full potential of an economic bloc of some 400 million people is finally becoming apparent.
The opportunity in climate change
While oil & gas will continue to be an important part of the region's economy for years to come, especially for the six Gulf Cooperation Council (GCC) countries, efforts to decarbonize industry, and power & water generation particularly, are gathering pace.
Saudi Arabia hopes to generate 50% of its electricity from renewable sources by 2050, and the rest from natural gas. The UAE recently commissioned the first phase of its Barakah Nuclear Energy Plant, while its national oil company, ADNOC, has pledged to become a global leader in hydrogen.
Although the global economic slowdown has inevitably dampened energy demand, the 5.5% uptick in economic growth this year projected by the IMF is expected to have a positive knock-effect on oil markets, while the transition to cleaner energy sources is also good news for the Middle East's liquid natural gas (LNG) sector, with Asian demand for LNG expected to jump 3 per cent in 2021.
The Middle East's position as the cheapest and one of the least carbon-intensive sources of hydrocarbons supply means that it will play an essential role in achieving an orderly transition to a global low-carbon economy, even with mounting pressure on all countries to decarbonize.
A new Middle East narrative
The resilience of the Middle East oil & gas sector notwithstanding, the importance of integrating environmental, social and governance (ESG) considerations in investment and business decision-making is today inescapable, and both government and the private sector in the region are adopting progressive reforms.
It is imperative that the Middle East's sincere commitment to sustainable development receives a fair hearing when the signatories to the Paris Agreement convene in Glasgow for COP 26; again, the global PR industry has a vital contribution to make here.
Meanwhile, the region is preparing to host several global events, such as Expo 2020 in Dubai, which opens in October, the World Bank-IMF Meetings in Marrakech next year, and the FIFA World Cup in Qatar. These will not only focus positive global attention on the region, they will also hopefully intensify government collaboration, attract further inward investment, and generate new business opportunities for the PR sector.
Understanding the region is key
With countries in the region rapidly vaccinating their populations against COVID-19, I believe the Middle East will re-enter the global spotlight for all the right reasons in 2021, but the key to tapping into its many PR opportunities lies in understanding its many characteristics and nuances.
As an agency born in the Middle East, ASDA'A BCW has closely documented the many narratives that have shaped it for more than two decades. Over 60% of the Middle East's population is below the age of 30 and the ASDA'A BCW Arab Youth Survey has diligently mapped the attitudes and aspirations of the region's young people every year since 2008.
The success of our annual thought leadership initiative is rooted in the firm belief that having a young population today does not necessarily guarantee a handsome economic dividend tomorrow. It requires forward-thinking polices in all areas of public and commercial life.
Our hands-on experience gauging youth perceptions in this complex region tells us that a new era of hope and opportunity is emerging on the horizon, despite the unprecedented challenges of the past 12 months. It is incumbent upon the PR industry to help convey that message.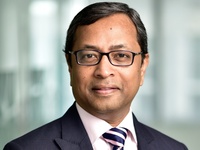 Forward, Post, Comment | #IpraITL
We are keen for our
IPRA Thought Leadership essays
to stimulate debate. With that objective in mind,
we encourage readers to participate in and facilitate discussion.
Please forward essay links to your industry contacts, post them to blogs, websites and social networking sites and above all give us your feedback via forums such as IPRA's LinkedIn group. A new ITL essay is published on the IPRA website every week. Prospective ITL essay contributors should send a short synopsis to IPRA head of editorial content Rob Gray
email
Share on Twitter
Share on Facebook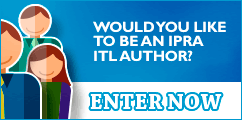 IPRAOfficial