Thought Leadership Essays
Viewing posts from February, 2007
By: Wilfried Remans 02/02/2007

Three European financial services giants banded together to acquire Dutch bank ABN AMRO. Wilfried Remans offers an insider's view of the communications challenges.
By: Simon Quarendon 02/02/2007

The PR sector has much to learn from professional sport on what it takes to create a winning team, says Simon Quarendon.
By: Paul Mylrea 02/02/2007

When terrorist bombers struck at London's public transport network in July 2005, the authorities managed the crisis with a swift, sensitive and thorough response. By Paul Mylrea.
By: Ronald Mincheff 02/02/2007

Brazilians are demanding a new model of communication, says Ronald Mincheff.
By: Kaija Langenskiöld 02/02/2007

Finns tend to be quiet – or at least they won't make too much of a fuss about even very spectacular achievements. Kaija Langenskiöld says it is difficult to convince Finnish companies of the importance of communication.
By: Maureen Kline 02/02/2007

Maureen Kline offers insight into the communications strategy of Pirelli, a company best known for its tyres but which has diversified into a global entity with business interests in many fields.
By: Keith Hunt 02/02/2007

Keith Hunt identifies some key trends that will impact on the PR sector in coming months.
By: Steve Hoddinott 02/02/2007

Steve Hoddinott reveals the findings of a survey into time and efficiency within the PR agency sector.
By: Mark Hass 02/02/2007

Mark Hass notes that personal philanthropic involvement is of great importance to the young, post-Katrina generation of Americans.
By: Dennis de Cala 02/02/2007

Organisations can reduce risk and build loyalty through market intelligence. Dennis de Cala writes on making market research pay off.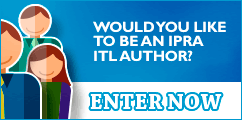 IPRAOfficial