Thought Leadership Essays
Viewing posts from May, 2015
By: Regine le Roux 25/05/2015
Being strategic by having a vision and mission along with supporting objectives and goals is a concept that gets lectured about ad nauseam at management courses. By Regine le Roux.
By: Amybel Sánchez de Walther 20/05/2015
The highly competitive nature of markets today means corporations must evolve and change in order to stay relevant and keep ahead of the competition. By Amybel Sánchez de Walther.
By: Jonathan Simnett 15/05/2015
There's a worrying gap between what employers and marketers believe younger people want...and what they really do want. Change is coming. By Jonathan Simnett.
By: Tony Jaques 11/05/2015
Does the pursuit of free speech and 'balance' warrant giving space to opinions which run counter to medical experts in just about every country? By Tony Jaques.
By: Nidal Abou Zaki 06/05/2015
Internet penetration in the Arab World is projected to rise rapidly over the next couple of years. As a result, maximizing social media opportunities is increasingly important. By Nidal Abou Zaki.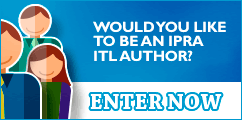 IPRAOfficial