Thought Leadership Essays
Viewing posts from March, 2017
By: Bob Grove 27/03/2017
How can brands build deep and lasting connections with target audiences? And what do brands that enjoy strong relationships have in common. By Bob Grove.
By: Martina Doherty 20/03/2017
Many of the biggest financial services stories are related to advances in technology. However, in the complicated fintech sector, it requires skill to convey impactful messages. By Martina Doherty.
By: Nicole Gorfer 13/03/2017
There are four phases in a change process – awareness, understanding, acceptance and commitment. How can you get your people on board? By Nicole Gorfer.
By: Michael Fineman 06/03/2017

In an era of insensitive and often demeaning discourse, PR practitioners must stand firm in furthering ethical and acceptance-seeking communications. By Michael Fineman.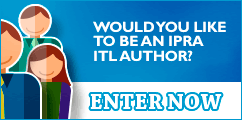 IPRAOfficial