Thought Leadership Essays
Viewing posts from October, 2018
By: Gerry McCusker 29/10/2018
Is being shameless now a widely accepted strategy? And what does that mean for ethical PR and reputation as a calculable metric? By Gerry McCusker.
By: Farzana Baduel 22/10/2018
Museums, educational institutions and tourism play a significant role in shaping international perceptions of a location and can pave the way for investment by foreign businesses. By Farzana Baduel.
By: Jaideep Shergill 15/10/2018
Strategy and outcome-focused agencies are benefiting from the massive changes sweeping through India. By Jaideep Shergill.
By: Raymond Frenken 08/10/2018
The European Banking Federation is using fun online learning on an international scale to teach teenage schoolchildren about debt, compounding interest and other important lessons about saving and borrowing with a view to improving future financial wellbeing. By Raymond Frenken.
By: Guy Esnouf 01/10/2018
Should your Chief Communication Officer* be your chief communications spokesperson? By Guy Esnouf.*Other titles are available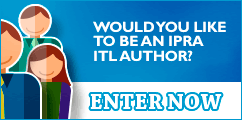 IPRAOfficial