Thought Leadership Essays
Viewing posts from June, 2017
By: Valerie Pinto 27/06/2017
Compelling storytelling is key, as evidenced by the communication campaign around hard-hitting documentary Daughters of Mother India. By Valerie Pinto.
By: Claudia Gioia 19/06/2017
A talented teenager's fight to be taken seriously in the male-dominated world of STEM is inspirational and offers valuable pointers on how women can help one another succeed. By Claudia Gioia.
By: Nicky James 13/06/2017
Staying late in the office on a regular basis is sadly the norm for employees at many companies. But stressed, overworked staff aren't good for business. By Nicky James.
By: Andrew Greenlees 05/06/2017
Companies struggling to rebuild reputation and regain a social 'license to operate' must tackle flaws in their corporate culture. Part of the solution lies with good communicators who understand compliance issues. By Andrew Greenlees.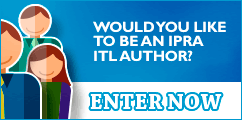 IPRAOfficial