Thought Leadership Essays
Viewing posts from July, 2013
By: Nicholas Karides 24/07/2013
The nature and perception of leadership today differs remarkably from that seen in the 20th century, due in part to sweeping changes to the media landscape. Nicholas Karides reflects on the challenges facing leaders, particularly those in the European Unio
By: Tom Liacas 18/07/2013
gnoring the differences in attitudes, behaviour and tone that distinguish social media from traditional media is a sure-fire way to put reputation at risk. But steps can be taken that will reduce the chances of triggering a crisis. By Tom Liacas.
By: Li Hong 10/07/2013
After a slow start, the use of data analytics is gathering pace. Those able to gain true insight into online consumption patterns and segment audiences meaningfully stand to be the big winners. By Li Hong.
By: Kerrie Finch 03/07/2013
Rejuvenating a tired brand presents many creative challenges. Not least in deciding whether a little nip and tuck is sufficient, or if a bigger overhaul is required. By Kerrie Finch.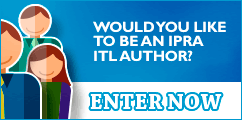 IPRAOfficial