Thought Leadership Essays
Viewing posts from August, 2016
By: Simon Lewis 29/08/2016
The shockwaves of Brexit will be felt for a long time to come. What can communications professionals learn from the manner in which the campaign played out? By Simon Lewis.
By: Kara Alaimo Ph.D 15/08/2016
Brand characteristics and local cultural norms both have a bearing on whether and how to adapt your messaging. By Kara Alaimo.
By: Bryan H. Reber 08/08/2016
Sometimes maligned, often misunderstood, the Millennial Generation cannot be ignored. They are the leaders of tomorrow, and increasingly of today. By Bryan Reber.
By: Allan Biggar 05/08/2016
Consumers in Asia love to record and share their experiences. As such, there are tremendous opportunities for brands to involve them in live events. By Kiri Sinclair.
By: Kirk Hazlett 01/08/2016
Even when under pressure from bosses or clients, public relation practitioners have a responsibility to ensure corporate messages are truthful and accurate. By Kirk Hazlett.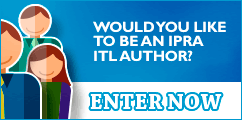 IPRAOfficial