Thought Leadership Essays
Viewing posts from January, 2021
By: James Lukaszewski 25/01/2021

The misplaced sense of invincibility among leaders and a failure by organizations to challenge it are catalysts for disaster. By James Lukaszewski.
By: Catherine Arrow 18/01/2021

Public relations has a role to play in shaping the leadership models called for in these tricky 'in-between' times. By Catherine Arrow.
By: Angeles Moreno 11/01/2021

EUPRERA research looks at how populations of three European countries hit hard by the first wave of the pandemic responded to the communication management approaches of their governments. By Angeles Moreno (pictured), Ralph Tench and Stefania Romenti.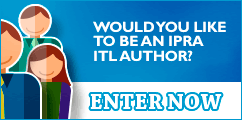 IPRAOfficial