Thought Leadership Essays
Viewing posts from April, 2009
By: Gordon Coulter 11/04/2009

Gordon Coulter objects when disparaging terms are applied to the work of serious corporate communications practitioners. It is truth rather than spin, he asserts, that builds reputation in the long-term.
By: Diana Verde Nieto 11/04/2009

Brands that dabble with sustainability can be accused of greenwashing. Diana Verde Nieto offers advice on delivering successful sustainable communications.
By: Senjam Raj Sekhar 11/04/2009

Communicating in the world's largest democracy presents opportunities and challenges at a time of growing international interest in India and increasing scrutiny of big business. By Senjam Raj Sekhar.
By: Dan Perlet 11/04/2009

As marketers navigate the global economic crisis, Dan Perlet explains why collaborations with celebrities and the entertainment industry are even more influential when times are tough.
By: Zhenya Pankratieva 11/04/2009

Zhenya Pankratieva rebuts some of the points made in an earlier article about Ukraine, arguing that the Public Relations industry in the country has made great strides in recent years and that the problems it faces are not so different from elsewhere.
By: Juan-Carlos Molleda 11/04/2009

Two separate image campaigns reveal a great deal about Colombia, writes Juan-Carlos Molleda.
By: Mark Herford 11/04/2009

How an organization responds in the early stages of a crisis can make a big difference to its reputation. Mark Herford offers insight and best practice tips on handling a crisis in a way that minimises reputational damage.
By: Nigel Heneghan 11/04/2009

The Irish economy has taken a battering during the world financial crisis and it has been extremely tough going for the country's Public Relations sector. Nigel Heneghan calls on the industry to talk up the value of PR.
By: Marjie Hadad 11/04/2009

Life science has no boundaries, cuts across political lines and has great potential to positively touch everyone. Marjie Hadad, a global public relations consultant with a specialty in medical PR, describes what it's like to work from Israel, an internatio
By: Maria Gergova 11/04/2009

IPRA President 2009 Maria Gergova recounts some of the high points from a fascinating conference held in Bulgaria on the rise and changing nature of online media.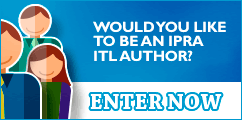 IPRAOfficial