Israel's Vibrant Life Sciences Sector

14 years, 7 months ago
(Comments)
Life science has no boundaries, cuts across political lines and has great potential to positively touch everyone. Marjie Hadad, a global public relations consultant with a specialty in medical PR, describes what it's like to work from Israel, an internatio
It's Sunday, the first day of the working week in Israel and a great day to either catch up on or get ahead of the workload for the coming days. Israel is in a wonderful time zone in which to manage a global public relations program. At the start of the day around 8:30 a.m., the Far East is still in the course of their business day; Europe wakes up one to two hours later and we have a 7 -10 hour lead time to make early morning deadlines in North and South America. There is nothing like being smack in the middle of it all.

Often referred to as the Holy Land, Israel is an extremely interesting country. It merges the conveniences of modern society with the courtesy and the cultural warmth of the Middle East. Walk through any door, business or social, and within 15 minutes you have already been offered a place to sit, a warm or cold drink and something, generally sweet, to eat.

Israel is a casual place. Most are referred to by their first name, be they a school teacher, a CEO or the most famous scientist. One can also patronize the finest restaurant in the country or attend a wedding wearing nothing fancier than a pair of jeans and a shirt. One exception to this is conferences; attendees generally show in upscale but casual attire or in business wear.

Whereas the dress and greetings are casual and familiar, and the sense of humor healthy, the psyche is quite serious and the dialogue more times than not, brutally direct. Israel is a country full with determined business people, savvy entrepreneurs and above all else one of the world's richest pools of scientists and technological geniuses.

Throughout my career, I have represented all types of people, places, and things, from high performance motorcycles, to the Israeli government to high tech gadgets, equity capital and medical discoveries. For me, it has always been about the story. Is this something the world would want to or should know? From there, it boils down to formula and a creative application of such.

Let's face it, half the challenge is about looking after the client's interests and keeping them happy; the other half is about maintaining credibility with the press corps so that when you call, the reaction isn't "oh, you again", but rather "hi, what do you have for me today." The companies I have worked with over the years have made it easier to meet these challenges.

Life science is indeed one of my favorite sectors. And, my assignments in this area have always had at least one element originating from Israel. Medicine is an industry that cuts across political lines and where the results of brilliance combined with dedication can benefit all peoples. This is one of the reasons why I like working as a global public relations consultant in the life science industry and especially in Israel, a colorful place with something for everyone in terms of culture, religion and overall spirit.

The life science industry

Did you know that Israel, along with the U.S., leads the world, holding respectively more than 100 patents per capita? Medical devices account for 55% of Israel's life science sector. Of this, 40% of the medical device companies are developing disposable and implantable devices; 12% are in medical equipment; 11 % are focused on diagnostics; 9% have developed imaging products, 7% cover monitoring devices and 4% are devoted to creating drug delivery devices.

The other 45% of the life science industry in Israel is dedicated to biotechnology (21%), pharmaceuticals (12%), medical IT (4%), Ag-Biotech (3%), and so on. Israel is home to several hundred companies where the mandate is the development of a cure or a therapeutic treatment for a crippling or life threatening disease. The fields include: cardiovascular, internal medicine, oncology, neurology and degenerative disease, OBGYN and pediatrics, orthopedics, ophthalmology, infectious diseases, wound management and gastrointestinal. (Presentation by Hadasit CEO, Dr. Rafi Hofstein at the ICI, Tel Aviv, Israel, December 2008).

In Israel, we basically have start-ups and one major pharmaceutical, TEVA. The start-ups range from the early stage (pre-clinical) to the more advanced at the Phase III stage. There is not much, if any, in between the start-up and the one big pharma. So, most of the work for an agency or a consultant would fall in the area of representing either one of the start-ups or the company or institution, supporting these startups, in one way or another, like the tech transfer offices or an incubator.

Growing caution

The next obvious question: is the current economic crisis affecting public relations at the various companies? The answer: CEOs have grown more cautious. And, yes, there have been budget cuts and staff reductions all around, which sometimes have included the PR program. However, those with strong and developing stories are continuing their Public Relations efforts.

More government support also appears to be forthcoming for the life science industry. As in the U.S., early stage biotech companies get help from the government, just not as much. The NIH has a budget of $30 billion; the Ministry of Health in Israel has a budget of $8 million.

There is also the Ministry of Industry and Trade, where the chief scientist controls the largest research budget meant to support life science companies. However, just recently, the Finance Minister of Israel announced about $70 million towards a fund of more than $200 million, with institutional investors and international VC funds participating. The Ministry of Finance and the Chief Scientist have both pledged ILS125 million apiece, with a fund target of ISL1 billion, or $240 million. Click here http://blogs.wsj.com/venturecapital/2009/02/27/fixing-israels-life-sciences-industry/ for more information.

Medical Public Relations in and from Israel

My understanding after speaking with two organizations that work with Public Relations companies in Israel is that there are in excess of 400 Public Relations companies in Israel. This does not include the number of consultants also working in the field.

From my experience, as in other countries, both the agencies and the consultants have sector specialties and in many cases regional specialties, meaning, some only handle the Israel market whereas others handle everything 'outside' of Israel. And some handle both. From my perspective, we are one world. So, when I write global Public Relations, this includes all regions of the world. That's what I do.

I am not a fan of shotgun PR, meaning when a new start up opts to put out one press release and then disappears into total silence. I think this doesn't achieve anything. If PR is going to support the business goals and, in the case of a life science company, the clinical goals of the company, as it should, then a plan should be developed and exercised keeping in sight the short, medium and long term goals of the program.

This plan can always be adjusted to flow with the changing realities of the company, including the achievement of success.

In order to do this, a company and its PR team or consultant need to strategize together to determine an optimal route to achieve the specified goals. So first, choose companies where the CEO understands the value of Public Relations. If the management doesn't 'get it' the relationship will be short lived. Next, together with the management, define the goals – business, clinical or otherwise. Then ask yourself these questions: what do we want to say? Whom do we want to say it to and which traditional and/or nontraditional vehicles will help best deliver these messages.

Simplifying the complex

Public Relations people are the designated storytellers at the companies we represent. In medical public relations, we have the great pleasure of listening to those far more brilliant and then translating scientific language or technical explanations into the colloquial so that everyone, scientific background or not, can understand.

Moreover, medicine is about helping people. What better stories to tell than those about people and their creations or discoveries that can, or have the potential to, make a global impact by improving and even saving lives.

In the old days, Jaffa oranges were Israel's main export. Today, innovation, technology and science claim that title.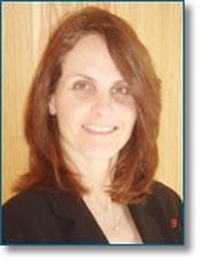 The Author
Marjie Hadad is an experienced global public relations consultant, with a specialty in life science, medical devices, high technology and venture capital. She is the former director of international media at Ruder Finn Israel and the former spokesperson for the Ministry of Foreign Affairs of Israel to New England. She earned a BS in journalism and an M.A. in international relations both from Boston University.
mail the author
visit the author's website
Forward, Post, Comment | #IpraITL
We are keen for our
IPRA Thought Leadership essays
to stimulate debate. With that objective in mind,
we encourage readers to participate in and facilitate discussion.
Please forward essay links to your industry contacts, post them to blogs, websites and social networking sites and above all give us your feedback via forums such as IPRA's LinkedIn group. A new ITL essay is published on the IPRA website every week. Prospective ITL essay contributors should send a short synopsis to IPRA head of editorial content Rob Gray
email
Share on Twitter
Share on Facebook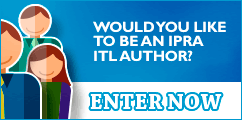 IPRAOfficial