Thought Leadership Essays
Viewing posts from February, 2009
By: Susan Wood 10/02/2009

Susan Wood (pictured left) and Michelle Hampton bemoan the fact that the Public Relations sector still faces some prejudice and misconceptions. But they also point to the positive brand-building benefits of PR.
By: Reid Walker 10/02/2009

Reid Walker, pictured running with the Olympic Torch in Chongqing, outlines the 'worldsourcing' strategy that is delivering post-merger cultural integration.
By: Peggy Simcic Brønn 10/02/2009

Differences of opinion abound as to the precise definition of 'corporate communication' and exactly how it should be managed and delivered. By Peggy Simcic Brønn.
By: Sharif D. Rangnekar 10/02/2009

The power and relevance of India's regions continues to grow while the influence of the country's English language media wanes, with important implications for the way in which public affairs and corporate communications are conducted. By Sharif D. Rangnek
By: Alistair Nicholas 10/02/2009
Disregarding Chinese cultural and political sensitivities is a sure-fire way to end up in trouble, warns Alistair Nicholas
By: Tim Newbold 10/02/2009

Economic growth, banking consolidation and strides made in employee communications and investor relations have all had a positive impact on business in Nigeria. Unfortunately, writes Tim Newbold, corruption issues and instability in the Niger Delta remain
By: Sheila McLean 10/02/2009

Sheila McLean unveils research into the behavior of environmental influencers and their methods of sharing information.
By: John Maroon 10/02/2009

The 24-hour news cycle has made crisis communication a much greater challenge for sports superstars and their team. By John Maroon.
By: Mylinh Lee Cheung 10/02/2009

Many potential pitfalls face companies carrying out PR across Asia. Mylinh Lee Cheung offers advice on how to deliver effective communications without causing offence.
By: Keith Hunt 10/02/2009

Corporate finance and consulting business Results International assesses PR agency strength by looking at four key areas. Keith Hunt reveals what agencies need to get right in order to prosper in challenging times.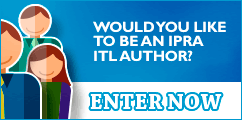 IPRAOfficial