Lenovo Blurs Borders By Blending East With West

14 years, 9 months ago
(Comments)
Reid Walker, pictured running with the Olympic Torch in Chongqing, outlines the 'worldsourcing' strategy that is delivering post-merger cultural integration.
Working for a pioneering company in the cultural integration of East and West, I should have known better. In a meeting with a colleague from Beijing, I mentioned a tactic to keep in reserve and use as needed during the Olympics. I suggested having the plan "in our back pocket" for future use. Instead of a nod, I got a quizzical look. It didn't help much when I explained the idea to her, either.

"Why not keep it in your front pocket if it's important?"

Good question and just one more speed bump on the way to cultural integration or as my colleagues in China say – harmony.

We've been on this road for about three years at Lenovo as we took on the unique challenge of blending an iconic, Western brand (ThinkPad, formerly of IBM) with an Eastern personal computing powerhouse (Lenovo, formerly Legend). The "new world, new thinking" approach we adopted for leadership, talent, supply chain, organizational structure, product development and innovation would, in time, coalesce into a unique strategic concept and philosophical approach to business called worldsourcing.

With no corporate headquarters, hubs of excellence around the globe, and a willingness to locate critical, high-value business functions anywhere in the world, Lenovo leveraged its structure to create something entirely new. The company operates without borders, without preconceived notions about where and how business gets done, and in a single worldwide time zone – 'Now.'

M&A integration

Implementing a successful integration can be difficult in any merger or acquisition. Take the challenge of different corporate cultures and add in the significant, deeply rooted cultural differences between China and the West and the challenge becomes even more pronounced.

To help navigate this new world, a 'cultural audit' was commissioned that would provide an assessment of the company's corporate culture. The results yielded valuable information and helped define five core similarities shared by Lenovo employees globally:

• Belief in the future – belief in the company's value proposition, position in the marketplace and its ability to meet current internal and external challenges
• Willingness to commit – highly motivated by Lenovo's potential
• Pride in their heritage – proud of the legacy they came from with aspirations to carry forward the inherent strengths each represented
• Commitment to making corporate history – excitement of tackling the pioneering challenge of this unprecedented East-West integration and playing a critical role in a unique diverse environment
• Confidence in leadership – confident that the company's leaders have the potential to take Lenovo successfully into the future
Starting with a solid foundation of shared interests and goals, we developed a series of programs and workshops to build our new culture around these core values. To jumpstart the process, our initial session, called East Meets West, is a two-day interactive workshop that provides employees with a window into the multiplicity of ways we work across regions.

The program explores big issues – like problem-solving and strategic thinking among people from vastly different backgrounds – and smaller but highly relevant challenges, like how we use language in a multi-cultural workplace (and how euphemisms like "back pocket" can cause confusion). It helps us identify potential blockage points before they become a problem.

A forum for culture

Next up, to capture employee ideas globally we created an online, two-day event called the Culture Compass. We recruited senior leaders from US, Europe and Asia to participate as forum leaders. Each forum focused on a single, overarching topic, such as innovation or management practices.

The forums were open for two days of discussion and were completely unfiltered. People were encouraged to raise any issue and debate any topic. Fortunately, employees from all over the world – East and West – participated with enthusiasm and openness. We took the most discussed ideas and subsequently acted by incorporating them into our business processes.

Worldsourcing continues to unify our strategy as it gains momentum through broader adoption and interpretation across various functional areas. It's even started to serve as a model for other companies as our executives have spoken about our integration experience and written op-eds explaining our management approach for publications around the world.

Maximizing opportunity

More and more companies are embracing the concept. As the global economic landscape evolves and the economic center of gravity shifts, it is critical to have an approach to the world that can maximize opportunity, harness the power of diversity and ensure that ideas, innovations and knowledge are gathered and shared around the world.

But the success of worldsourcing still depends on the individuals in the company continually embracing the concept and putting this new world thinking into practice in how they approach their daily work assignments. It relies on viewing the world as a deeply interconnected, borderless marketplace, and a willingness to accept that great ideas, winning companies and new thinking can emerge from anywhere at any time.

Worldsourcing is an approach to our people, our business and our customers that is central to Lenovo's place in the world and to our future. It's an idea we're learning to keep in our front pocket, if you will!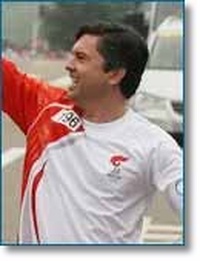 Forward, Post, Comment | #IpraITL
We are keen for our
IPRA Thought Leadership essays
to stimulate debate. With that objective in mind,
we encourage readers to participate in and facilitate discussion.
Please forward essay links to your industry contacts, post them to blogs, websites and social networking sites and above all give us your feedback via forums such as IPRA's LinkedIn group. A new ITL essay is published on the IPRA website every week. Prospective ITL essay contributors should send a short synopsis to IPRA head of editorial content Rob Gray
email
Share on Twitter
Share on Facebook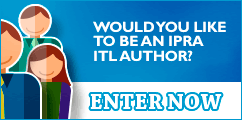 IPRAOfficial