News
By: Jane Hammond 11/07/2016
Insufficient attention to the importance of strategic corporate public relations may have been a factor in the outcome of the Brexit vote. By Jane Hammond.
By: Jane Hammond 09/05/2016
Rotary International is renowned for its good works. Helping the organisation is an opportunity for IPRA members to support deserving causes while furthering understanding of strategic communications. By Jane Hammond.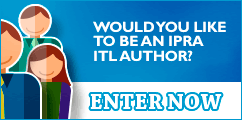 Tweets by @ipraofficial