Thought Leadership Essays
Viewing posts from November, 2020
By: Roma Balwani 30/11/2020

Indian natural resources company Vedanta resolved to revisit its core values and build trust by communicating with compassion. By Roma Balwani.
By: Andy Philpott 23/11/2020

The company behind the UK's Free School Meal Vouchers Scheme came under intense scrutiny in the early months of the coronavirus pandemic but has emerged with its reputation in good shape. By Andy Philpott.
By: Dr Sabine Hückmann 16/11/2020

The complex challenge of fake news is recognised in Germany but has yet to be sufficiently addressed. By Sabine Hückmann.
By: Esther Cobbah 09/11/2020

Under-served communities in developing countries must not miss out on the digital infrastructure needed to harness communication opportunities in virtual spaces. By Esther Cobbah.
By: Jean-Michel Dumont 02/11/2020

To act with confidence, decision-makers need to pinpoint and then integrate global expert advice within the framework of scenarios developed under a 360° multi-focal perspective. By Jean-Michel Dumont.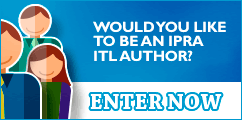 IPRAOfficial