News
By: Firas Sleem 21/03/2011
It is common practice among the top guns at large PR agencies to promise the earth when vying to win new business. How then is it humanly possible for a PR chief to devote 10 percent of their time to each of more than 50 clients, wonders Firas Sleem.
By: Firas Sleem 17/12/2009
Who says you can chuck PR in times of financial crisis? Certainly not Firas Sleem who is convinced that those companies that emerge from the downturn with the least perceptual damage will be best placed to prosper.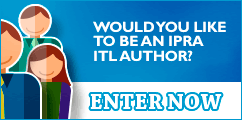 Tweets by @ipraofficial