Thought Leadership Essays
Viewing posts from January, 2013
By: Alberto Melida 30/01/2013
Spain's economic miracle proved to be unsustainable and the country now faces many difficulties. Yet even in tough times, opportunities remain. By Alberto Mélida.
By: Guðjón Heiðar 24/01/2013
The impact of the global financial crisis on Iceland was so profound that a new word was coined to describe the recklessness that caused the country so much economic damage. By Guðjón Heiðar Pálsson.
By: Luc Missinne 16/01/2013
t's seldom possible to influence a target audience without first listening and learning. By Luc Missinne.
By: Damien Ryan and Lauren Goble 09/01/2013
Weak branding and unclear messaging are among the reputational risk factors affecting private equity firms in Asia. By Damien Ryan and Lauren Goble.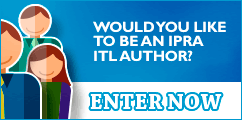 IPRAOfficial