Thought Leadership Essays
By: Robert W. Grupp 18/09/2013

Global economies have become so tightly interconnected that companies, governments and entire industries must cooperate in ways that were unimaginable a few years ago. By Robert W. Grupp.
By: Robert W. Grupp 11/12/2008

Now that his presidential year is drawing to a close, Robert W. Grupp looks back at the highlights of his tenure and outlines some of the challenges ahead for IPRA and public relations at large as he prepares to hand on the baton to his successor, Maria Ge
By: Robert W. Grupp 09/10/2008

Doing business globally presents an array of competitive situations and collaborative possibilities that require different strategies and approaches at different times. How well can PR meet these challenges, ponders IPRA President 2008 Robert W. Grupp.
By: Robert W. Grupp 08/08/2008

The forthcoming IPRA World Congress promises to be an educational, cultural and networking event like no other, bringing many leading communicators face to face in the country of the moment. By Robert W. Grupp.
By: Robert W. Grupp 07/06/2008

In light of the shocking natural disasters in Myanmar and China and the starkly contrasting attitudes of their respective governments to media reporting of rescue and relief efforts, IPRA President Robert W. Grupp calls on the public relations community to
By: Robert W. Grupp 06/02/2008

Robert W. Grupp has taken the concept of Public Diplomacy in Public Relations as a theme for exploration during his year as IPRA President. Here he explains why.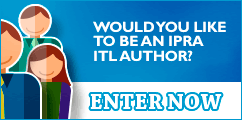 IPRAOfficial