Thought Leadership Essays
Viewing posts from March, 2013
By: Raphaël Mazet 21/03/2013
Disappointing economic news from Brazil has given investors cause for concern. However, M&A activity will likely remain healthy. Raphaël Mazet explains why.
By: Indira Abidin 14/03/2013
Populist politician Joko 'Jokowi' Widodo has used PR and social media to great effect to build support by highlighting his common touch. By Indira Abidin.
By: Heather Astbury 06/03/2013
Despite the multinational make-up of its workforce and growing media sophistication, the United Arab Emirates remains a market in which PR is seldom used strategically. By Heather Astbury.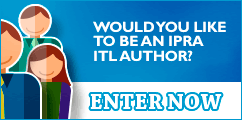 Tweets by @ipraofficial