Thought Leadership Essays
Viewing posts from September, 2017
By: Aman Gupta 25/09/2017

To influence consumers you need to combine compelling ideas with credible messengers, while remaining mindful of brand consistency. By Aman Gupta.
By: Alice Thomas 20/09/2017

When we think of Florence Nightingale, we of course think of the Lady with the Lamp, the pioneer of modern nursing, statistician…but do we think of her as a pioneering marketer? Hardly! Perhaps we should,. By Alice Thomas.
By: Guillaume Herbette 11/09/2017

Through interpreting and communicating the new and the next, PR practitioners have become innovators. To offer counsel on using artificial intelligence, we must understand it and use it ourselves. By Guillaume Herbette.
By: Gordana Bekčić Pješčić 04/09/2017

Communications practitioners in government and other public bodies are confronted by many complicated demands. Yet all too often their work is undervalued. By Gordana Bekčić Pješčić.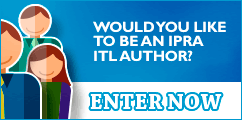 IPRAOfficial