Thought Leadership Essays
Viewing posts from June, 2014
By: Øyvind Ihlen 25/06/2014
There is more to dialogue than feedback loops or two-way symmetrical communication – it is an orientation, which may sit uncomfortably in an organizational setting. By Øyvind Ihlen.
By: Eric Dragt 18/06/2014
The once potent technology press is now far thinner on the ground. With fewer tech journalists around, well-informed local bloggers have become the key influencers. By Eric Dragt.
By: Richard Waters 11/06/2014
Although June is Gay Pride Awareness Month, public relations continues to struggle with LGBT equality. By Richard Waters.
By: Roger Darnell 04/06/2014
To follow or not to follow? What are the best Twitter-handling strategies? By Roger Darnell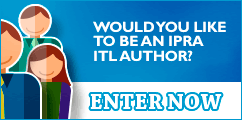 IPRAOfficial