Thought Leadership Essays
By: Jeremy Galbraith 04/03/2015
Accelerating convergence is changing the communication landscape and generating exciting opportunities. By Jeremy Galbraith.
By: Jeremy Galbraith 19/02/2014
With change happening so fast, everyone in the public relations industry has half an eye on what lies just around the corner. Jeremy Galbraith identifies the major trends shaping communication for the year ahead.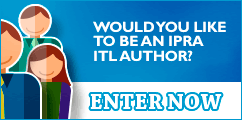 IPRAOfficial