Thought Leadership Essays
Viewing posts from January, 2023
By: Borja Iglesias 30/01/2023

Trends include growth in Cybersecurity influencers driven by the rise of cybercrime, cyberwarfare and a global geopolitical instability. By Borja Iglesias.
By: Greg Wright 23/01/2023

How communications professionals working at corporations and nonprofits can ensure their messaging is on point and balance the needs of staff who are working in different geographic locations on a variety of issues. By Greg Wright
By: Lukasz Wilczynski 16/01/2023

Central and Eastern markets of Europe are an important part of the marketing and communication world and need to be observed closely. Their potential is not being fully used, which is a big mistake. By Lukasz Wilczynski.
By: Dr. Dean Kruckeberg 09/01/2023

The global public relations professional community has the knowledge and wisdom to help provide leadership and guidance in their organizations in helping to resolve the immense challenges in today's global society. By Dean Kruckeberg.
By: Daisy Pack, HUNTER 03/01/2023

In the age of Zoom, meeting in person helps build trust, promotes the exchange of ideas, ensures instant clarification when needed, and validates emotions. By Daisy Pack.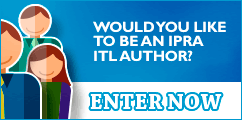 IPRAOfficial