Thought Leadership Essays
Viewing posts from September, 2019
By: Alain Grossbard 30/09/2019

Given that SMS delivers immediacy and impact, more PR professionals should incorporate it into communications programmes. By Alain Grossbard.
By: Richard Linning 23/09/2019

Istanbul's Mayor was elected to office on a platform of "radical love", calling to mind the flower-power optimism of a bygone era. Dare we hope for more connection, less confrontation? By Richard Linning.
By: Mario Ambrosi 16/09/2019

Building engagement was critical following the merger that formed specialist housing and care group Anchor Hanover. By Mario Ambrosi.
By: Luis Avellaneda Ulloa 09/09/2019

The Peruvian PR sector is considerably smaller than many other South American markets but strong economic growth and increasing professionalism provide firm foundations for future development. By Luis Avellaneda Ulloa.
By: Stacey Jones 02/09/2019

Accenture has introduced a new thought leadership philosophy and process that allows it to shape the narrative of each story and sharpen its angle at an early stage. By Stacey Jones and Jill Kramer.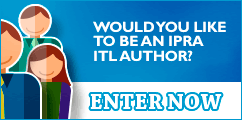 IPRAOfficial