ITL #337 -  Creating a unified market leader: the role of communications in a merger

4 years ago
(Comments)
Building engagement was critical following the merger that formed specialist housing and care group Anchor Hanover. By Mario Ambrosi.
Mergers can be scary things; doubly so for comms people. Individuals can face personal uncertainty while managing huge workloads and unexpected challenges.
But they also bring massive opportunities. For the organisations merging, obviously. Also for comms to show its worth. And for individuals to show their mettle.
Having handled comms for the merger that created Anchor Hanover, England's largest provider of housing and care to older people, I hope the insights that follow are of use if your organisation is embarking on something similar.
Firm foundations
The merger of Anchor and Hanover Housing Association created an organisation with more than 10,000 colleagues serving 54,000 customers across 1,700 locations.
As a regulated housing association, we were obliged to consult with customers about our proposals. And, as we provide the roofs over older people's heads and services that keep them safe and secure, our responsibility to communicate effectively during this period was something we felt keenly.
However, with a dispersed workforce and customer base, simply getting consistent messages to everyone across both organisations swiftly and in a co-ordinated way was a challenge. A priority for us therefore, and no doubt for any two organisations that are merging was to unify the communications teams.
Swiftly integrating the comms professionals of two organisations into a robust and collaborative unit is not easy. However, regular tele- and video-conferences, coupled with a closed group on social network Workplace by Facebook (which supports multi-organisation collaboration) helped build relationships and define responsibilities.
Also extremely helpful was the fact that we had regular access to the decision-makers. From the early stages of the merger, we held weekly conference calls with the two chief executives, as well as ad hoc calls and meetings when unplanned issues came up. Together with agreed protocols on what would be communicated when, this was crucial in ensuring the communications to both organisations could be timely, regular and consistent.
Anchor and Hanover were similar organisations; with similar histories and similar services. But they were not the same. Learning to understand the differences, however subtle, between the two meant that, while messages were consistent, they could be communicated in ways that were most effective at reaching their respective audiences.
One significant difference between the two organisations was that Anchor had a significant care business, which was largely untouched by the merger. So, while merger was dominating the lives of many colleagues, it was important to remember the day job doesn't stop – and the usual demands on the comms team still need to be accommodated.
Completion of a merger is, in many ways, just the start for comms teams though. Every element of the subsequent integration requires comms. But, while you may now have a single workforce (in name, at least) to communicate with, you still need to say different things to different audiences. When the merged organisation adopts the finance system of organisation A, only organisation B needs to do something different. And when it adopts the HR system of organisation B, only organisation A's colleagues need to change what they do. So, while comms need to be joined up, they aren't always the same. Maintaining separate channels for the two organisations for a period post-merger means comms can still be targeted to different audiences.
However, mergers are about more than systems and processes. And comms really comes into its own when its focus is not simply broadcasting, but building engagement.
Building engagement
Organisations with engaged workforces have been shown to be more productive and more successful and there is a "clear correlation between engagement and performance" (MacLeod, 2009). However, mergers can create significant disruption, uncertainty and impact on engagement.
Comms professionals should treat a merger like any other comms campaign – be clear about what you want to achieve and how you're going to measure it. We were clear from the get go that an important role was to maintain staff engagement.
To reach all colleagues, many of whom are offline, we had to think creatively and harnessed a wide range of channels so everyone felt connected and involved. Both before and after completion, our multi-stream approach included social media and intranets, live broadcasts and discussions, manager briefings and Q&As.
Where possible we engaged with colleagues to help us make decisions, such as in defining the new organisation's brand. But pace was equally important. In a period of uncertainty, it is the role of comms to provide certainty wherever possible.
In our case, that included defining and communicating the values of the new organisation, as well as a new staff awards scheme, as a way of bringing colleagues together. We landed these totemic changes early via an internal social media channel accessible by colleagues from both organisations – helping to build a shared community from day one.
As soon as possible after the merger, we launched our new business plan. That included developing a unique visual style, based on the simple message "Achieving more together". The document was summarised in a single "map" which illustrated the key messages and was also converted into an animated video. Having previously analysed our target audience we knew that this approach was best-suited to a diverse workforce, many of whom excel at practical, caring skills.
The initial launch of the Business Plan took place across a number of internal digital and print channels including our intranets, enterprise social network and colleague magazine. But it was the conversation that came next that really brought the plan to life and helped deliver on our objectives.
Nearly 1,700 Operations and Central Support colleagues attended one of nine live events held at locations across the country. At each event, colleagues took part in an interactive session where they got the chance to tour the business plan map and explore the role they had to play in delivering the plan itself. The sessions included a values-based card game and a quiz designed to help our colleagues understand the changing world in which we operate.
The sessions were hosted by members of our senior leadership team and comms identified dedicated ambassadors to help facilitate.
Crucially, the imagery used for the Business Plan map was designed to have a life after the events. Every individual animation will now be used as part of a range of internal communication campaigns, from promoting the employee value proposition to equality & diversity to career development opportunities. This means the approach is not only cost-effective but also shows how the wide range of initiatives taking place fit within a single overarching business plan and strategy.
This approach allowed colleagues to connect with each other, creating a strong sense of community from day one – and led to a measurably more engaged workforce than pre-merger.
Building external engagement
Many merged organisations disappear inside themselves for a time while they work out their structures, systems and approach to integration. As a result, when they resurface the world has moved on and they have missed the opportunities that the merger was designed to take advantage of.
While internal comms often dominates during a merger, we were clear that we needed to start building our new brand externally too. Building a positive external brand can be supported by and support internal engagement – but only if internal and external comms are joined up.
The launch of our 10 Today campaign, a keep fit programme for older people, put the new organisation on the map with our stakeholders early on. We worked with our retained agency Stand Agency to launch 10 Today as well as communicate the merger externally, securing a coverage in a raft of national UK titles.
Crucially, the external coverage enthused colleagues. It meant they could get involved in an initiative that was clearly about the new organisation – rather than either of the legacy ones.
This further supported internal engagement. It also provided valuable content that our 10,000 colleagues could share on social media and in their networks – amplifying the message far beyond anything that the comms team could achieve on their own.
The author
Mario Ambrosi is Director of Communications and Marketing at Anchor Hanover. He has led several award-winning campaigns, including Standing Up 4 Sitting Down which resulted in significant behaviour change across the retail industry and positively impacted older people's lives. A former journalist, Mario has chaired the PRCA's charities and not-for-profit group and is a former non-executive director of the Employers Network for Equality and Inclusion.
Email
Website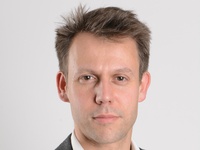 The Author
Mario Ambrosi is Director of Communications and Marketing at Anchor Hanover. He has led several award-winning campaigns, including Standing Up 4 Sitting Down which resulted in significant behaviour change across the retail industry and positively impacted older people's lives. A former journalist, Mario has chaired the PRCA's charities and not-for-profit group and is a former non-executive director of the Employers Network for Equality and Inclusion.
mail the author
visit the author's website
Forward, Post, Comment | #IpraITL
We are keen for our
IPRA Thought Leadership essays
to stimulate debate. With that objective in mind,
we encourage readers to participate in and facilitate discussion.
Please forward essay links to your industry contacts, post them to blogs, websites and social networking sites and above all give us your feedback via forums such as IPRA's LinkedIn group. A new ITL essay is published on the IPRA website every week. Prospective ITL essay contributors should send a short synopsis to IPRA head of editorial content Rob Gray
email
Share on Twitter
Share on Facebook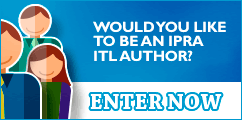 IPRAOfficial