Thought Leadership Essays
Viewing posts from December, 2018
By: Jacqueline Purcell 17/12/2018
There is widespread confusion about the word 'copyright', with many people taking it to mean the exact opposite of what it really stands for. Renaming the term 'copywrong' would make things much clearer. By Jacqueline Purcell.
By: Dave Heinsch 10/12/2018
A significant portion of the premium companies pay for an acquisition comes down to the strength of the brand. Yet often the brand conversation happens too late in the process. By Dave Heinsch.
By: Liz Kamaruddin 03/12/2018
High profile corruption scandals like 1MDB have tarnished Malaysia's image. If perceptions are to change, the country's big businesses must take reputation management to heart as they set about rebuilding trust. By Liz Kamaruddin.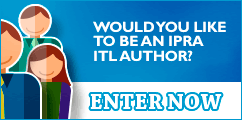 IPRAOfficial