ITL #300 - A patent misunderstanding: the true meaning of copyright

4 years, 11 months ago
(Comments)
There is widespread confusion about the word 'copyright', with many people taking it to mean the exact opposite of what it really stands for. Renaming the term 'copywrong' would make things much clearer. By Jacqueline Purcell.
This article is not written as a history lesson about where the word 'copyright' or the symbol © came from, and which person or team created the word or symbol. Rather, I'd like to explain what I discovered about how and why 'copyright' might have become so misunderstood in much of the world.
Travelling extensively as a consultant, trainer, educator, I have learnt to always enquire, using a snap survey technique, as to what my clients understand about copyright.
I say: "Before we begin, let's discuss what copyright © means." The response 6-7 times out of 10 is: "Oh yes, I know, it means: I have the right to copy. That is why it is called copyright". This is usually followed by a smile of absolute assurance that they have nailed the correct answer and that I was foolish to ask.
Diplomacy meets disbelief
I try at this point to be diplomatic by smiling and gently saying: "I know that sounds correct but, well…it actually means to copy is wrong." Disbelief usually follows because, of course, no one likes to be told that they have not answered correctly and that, in fact, they are 100% wrong. Ten or more minutes is what I will usually spend trying to explain and debating how 'copyright' came to be so misnamed.
We go around in circles, and I often wish that I had not mentioned it at all, because I want to get on with work rather than conducting a world-wide semantic study of what the word 'copyright' means to all the different cultures on planet earth. Afraid all their past copyright sins may be discovered, savvy clients wanting to push the point asked if a judge could possibly say they did wrong by copying when it is called 'copyright'.
I realise at this point:
My client is correct, and the term is misunderstood mainly because it implies that to copy is right and secondly, seen through a cultural lens, it really can imply 'permission to copy'.
Some clients and delegates feel they have permission to copy all my copyright documents and other material and share it freely with their friends, family and other colleagues. Guaranteed that material will be flying around the city before the sun sets. I worry that repeat business may be affected.
Indirectly, I will also have violated any copyrights that I may have from other parties in this giant free-for-all 'copy and paste festival' condoned by the misguided word 'copyright'.
Often, cultures who read from right to left see the word 'right' and then 'copy'
Just in case you wonder if I am only talking only about emerging countries, let me tell you about a recent call with a top ranked executive whose company deals in intellectual property and copyright. She was also completely unaware that copyright was so misunderstood.
Ignorance of the wrong impression
It had never entered her mind that there could be another viewpoint. She had imagined, in her ivory tower office in New York, that almost everyone on the planet thought of it as she did; that copyright is a word and a symbol to ensure that no one copies someone's protected information. That the oft-used word 'copyright' was giving the wrong impression to most people on the planet had never entered her mind.
So much for the intellectual property giants!
Therefore, let's not be smug. And let's and pause to consider that maybe 50-60% of the world DOES have that same misunderstanding of the term 'copyright'.
If that's the case, then where does it put us? It must mean that there is potentially no respect for the rights of author or creator of content.
Shared with abandon
Is that why music and videos are shared with abandon. Did the offenders – in many cases, teenagers – think they had the right to copy? This could mean by using the word 'copyright' we have created inadvertently no respect for intellectual property.
Can clients or those who invent something useful across the sectors blame an unfortunate choice of word if their material was copied? If it says 'copyright', a large percentage of the world may damn well believe, and often innocently so, that they have been given the right to copy.
I am suggesting that something be done about this word. All my material now contains the word 'copywrong' and an unambiguous string of sentences that leave the reader in no doubt that to copy is wrong. They are to request permission if they want to copy. I provide them all avenues to reach me to ask for such permission.
Granted, my work or slides or concepts may not be worth copying. But even if a few felt it useful to do so, how many do you think have ever asked for my written permission?
Perhaps you feel that your work has been compromised. Or maybe you are paranoid about putting your work out there. If so then this link may be useful: www.copyright.gov.
I welcome all viewpoints and recommendations, however weird, as to how we can propose a simple international solution to protect authorship rights.
The Author
Jacqueline Purcell is the UK and Ireland Chapter Chair and a board member at IPRA and CEO of Jasper Alliance London.
Website
https://www.linkedin.com/in/jacquelinepurcell1/
Email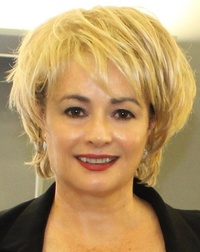 Forward, Post, Comment | #IpraITL
We are keen for our
IPRA Thought Leadership essays
to stimulate debate. With that objective in mind,
we encourage readers to participate in and facilitate discussion.
Please forward essay links to your industry contacts, post them to blogs, websites and social networking sites and above all give us your feedback via forums such as IPRA's LinkedIn group. A new ITL essay is published on the IPRA website every week. Prospective ITL essay contributors should send a short synopsis to IPRA head of editorial content Rob Gray
email
Share on Twitter
Share on Facebook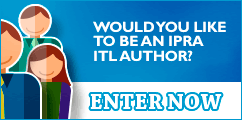 IPRAOfficial