News
Viewing posts from February, 2014
By: Tarek Lasheen 24/02/2014
The eye-watering valuation Facebook has put on Whatsapp is revealing as it points to the giant social network's own weaknesses. By Tarek Lasheen.
By: Jeremy Galbraith 19/02/2014
With change happening so fast, everyone in the public relations industry has half an eye on what lies just around the corner. Jeremy Galbraith identifies the major trends shaping communication for the year ahead.
By: Mina Jasarevic 12/02/2014
In tough fundraising times, nonprofit organizations can fall prey to prominent donors calling the shots. But canny PR can help NPOs regain control. By Mina Jasarevic.
By: Tasos Pagakis 05/02/2014
Far-reaching technological changes are having a profound effect on communications and brand reputation. This has huge consequences for the competence development and service models of agencies. By Tasos Pagakis.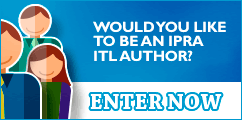 Tweets by @ipraofficial