Thought Leadership Essays
Viewing posts from June, 2009
By: Dian Wahlen 12/06/2009

The Belgian economy has been hard hit by the international downturn but the country nevertheless offers a number of opportunities for communications professionals, says Dian Wahlen.
By: Raoul Shah 12/06/2009

Raoul Shah explains how anticipation and excitement were stoked up for the launch of the 2009 version of the England football kit.
By: Michael Morley 12/06/2009

In an extract from his new book The Global Corporate Brand Book, Michael Morley offers guidance on successful branding.
By: Carlos A. Mazalán 12/06/2009

Carlos A. Mazalán on separate pieces of research into the digital channels preferred by journalists and the attitudes of technology companies to corporate blogging.
By: Vivian Kobeh 12/06/2009

Vivian Kobeh assesses the new reality of Latin American media in which social networking sites, blogs and Twitter play an increasingly important role.
By: Joachim Klewes 12/06/2009

Measuring PR's return on investment has long been a struggle for agencies and in-house departments, and heightened scrutiny of budgets has only increased the pressure to identify more scientific approaches to determining effectiveness. Joachim Klewes share
By: José L. Ibarra 12/06/2009

Only by building meaningful alliances, staying true to corporate values and working hand-in-hand with local communities to deliver on shared aims can businesses secure a credible reputation for themselves. By José L. Ibarra.
By: Melody Haller 12/06/2009
Melody Haller offers a perspective on how PR practitioners can draw on their strengths and career expertise to move into the world of sustainable and environmental Public Relations.
By: Nomalungelo Faku 12/06/2009

The diverse nature of Africa's political and economic landscape gives public affairs practitioners active in the Continent plenty to consider. By Nomalungelo Faku.
By: Stephen Elliott 12/06/2009

n order to emerge from the quagmire of a crisis with reputation intact, organisations need to court stakeholders and build alliances strong enough to withstand media attack. By Stephen Elliott.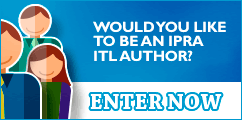 IPRAOfficial