Get Paid to Save the World

14 years, 3 months ago
(Comments)
Melody Haller offers a perspective on how PR practitioners can draw on their strengths and career expertise to move into the world of sustainable and environmental Public Relations.
If you are concerned, as I am, that climate instability is a critical issue, then you are very lucky to be a PR pro. Your craft gives you the power to make a difference. No scientific finding will be acted on unless someone has the skill to explain and transmit it. Solutions will go unused unless thousands of PR pros like you and I direct our skills to create understanding and the will to try.

Challenge equals opportunity. There is a ground swell now: Flagship businesses are proving that sustainable practices are safer and more profitable, especially as new policies include the real costs of wastefulness.

Scientists, entrepreneurs and policy-makers are searching for improvements to every practice of civilization. Governments on every continent face the need for transformation. And citizens want to do more than spend their lives as unconscious consumers. Green is good business; it's industry; it's life.

Four PR paths

There are four PR paths: Cleantech, Corporate Sustainability, Green Lifestyle and Government Relations. Build on the brand you have. If you excel at corporate counsel, then learn the principles of corporate sustainability. If your expertise is in consumer products, lifestyle or healthcare, then you can shift toward green lifestyle and LOHAS (lifestyles of health and sustainability).

If you're in government relations, you may already be experiencing a boom in demand. Modern energy and efficiency have been designated the saviors of our economy and environmental woes.

My passion is cleantech. Emerging technology has always excited me: I love being at the edge of change and am willing to accept the business risk that comes with that.

Guidelines for going green

Like a good physician, above all, do no harm. Entrenched power players will keep acting in their short-term self-interest. You don't have to help them. The knowledge you may have of a dirty business can get you a good job or client engaged in cleaning it up.

Avoid greenwashing, for your company or your clients. Do your homework and bring your heart to your work: How satisfying that is!

Don't be afraid to set sail in a new direction. Antenna Group was founded in dotcom days. I met our first solar client at a cleantech venture-capital event. Go meet new people and perspectives.

Build community. If there aren't useful green networking events in your area, you can organize them for your clients as a way of refocusing their practices and brands. Antenna started our Power Hours three years ago – now we host seven or eight receptions a year, each with a different co-host to spice up the guest list. We also sponsor events.

Extend from your base of strength. Building on one good client in the solar space, we now represent about a dozen solar companies (and many more in other cleantech areas). The first one is still a happy client, five years later. We're now attracting Fortune 500 clients seeking guidance in areas new to them.

High-tech PR with industrial gunk

Like the technology PR of recent decades, cleantech PR works with wildly creative scientists and entrepreneurs. We try to win our clients a temporary suspension of disbelief so they have a chance to turn their dreams into reality. Using our technical and business knowledge, we paint their products into the landscape and translate their technology's features into the audience's benefits.

Unlike Web 2.0 and software high-tech, cleantech is about the messy physical stuff of our world. It spans many different industrial and manufacturing sectors and is overlaid with complex issues of public policy and finance.

For each client at least one audience will be extremely technical, yet you also have to be able to communicate to business, finance, government and community audiences, internationally. If your practitioners do not genuinely enjoy the constant learning about science, technology and policy, you will lose either them or your clients.

In hiring I aim to create a mix of people to learn from each other. Those with strong technical affinity collaborate with skilled PR pros, as everyone grows. My ideal entry-level candidate arrives with a dual-major degree in Communications and Environmental Science or Economics.

Purpose at a premium

While these people are deeply purpose-driven, they are talented high-achievers who expect to be rewarded well. I'm still trying to figure out how to charge the premium the craft deserves. The traditional industrial sector hasn't invested much in marketing, other than IR or crisis communications.

But marketing spends will grow as the young cleantech industry sees more big successes and becomes increasingly competitive. Companies get the best leverage on their PR investment when pursuing a large market opportunity in the midst of substantial competition. And there's never been a larger market opportunity than modern energy.
---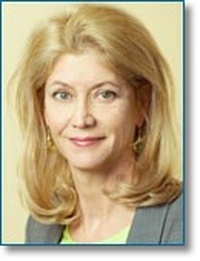 The Author
Melody Haller is CEO and founder of Antenna Group, an IPREX partner in San Francisco, CA. She provides strategic counsel regarding clean technology and cleantech venture capital investment for her company's 20+ clients, which includes solar and wind, energy efficiency, biofuels, smart metering, and more. In 2008, Antenna Group was named one of the Bay Area's top public relations firms by San Francisco Business Times.
mail the author
visit the author's website
Forward, Post, Comment | #IpraITL
We are keen for our
IPRA Thought Leadership essays
to stimulate debate. With that objective in mind,
we encourage readers to participate in and facilitate discussion.
Please forward essay links to your industry contacts, post them to blogs, websites and social networking sites and above all give us your feedback via forums such as IPRA's LinkedIn group. A new ITL essay is published on the IPRA website every week. Prospective ITL essay contributors should send a short synopsis to IPRA head of editorial content Rob Gray
email
Share on Twitter
Share on Facebook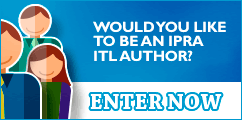 IPRAOfficial