Thought Leadership Essays
Viewing posts from January, 2015
By: Richard Jukes 27/01/2015

Old-style tribal political allegiances are being eroded and governments are having to make ever more policy U-turns. Why? Because of the pressure applied via social media. By Richard Jukes.
By: Amybel Sánchez de Walther 19/01/2015

Due to the professionalisation and maturity achieved by PR in the Latin American region, the discipline has become a communicational paradigm ever closer to the leadership of the corporations, with a strong influence on core business goals. By Amybel Sánch
By: Jean-Michel Dumont 12/01/2015

For businesses focused on the luxury market, CSR initiatives stand a greater chance of success if they occupy a unique niche that resonates with both the brand's DNA and the particular society in which it operates. By Jean-Michel Dumont.
By: Jonathan Simnett 05/01/2015

It's still commonplace for agency bosses not to understand what attracts and motivates employees in terms of company culture and personal development. By Jonathan Simnett.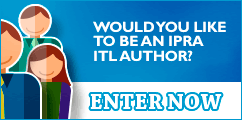 IPRAOfficial