Thought Leadership Essays
Viewing posts from April, 2010
By: Elisabeth Hilsdorf 16/04/2010

Promoting classical music is tougher than ever but at the world-renowned Berliner Philharmoniker orchestra smart PR, marketing and educational initiatives are hitting the right notes. By Elisabeth Hilsdorf.
By: Judith Hamblyn 16/04/2010

A major social marketing campaign was implemented in a bid to limit the spread of an unwanted organism in New Zealand's lakes and rivers. Judith Hamblyn sets out this successful programme in detail.
By: Graham Goodkind 16/04/2010

Graham Goodkind believes that the most important thing an agency does is create intellectual property and that the delivery of great ideas should be reflected in fee calculation.
By: Christina Forsgård 16/04/2010

In order to succeed in social media, PR professionals need to develop a trustworthy public profile and build personal networks with journalists, bloggers, influencers and peers. By Christina Forsgård.
By: Ruxandra Catalina Dorobeti 16/04/2010

Branding is for more than corporations and consumer goods. A clear sense of who you are and how you present yourself can boost your career prospects, asserts Ruxandra Catalina Dorobeti.
By: George Affleck 16/04/2010

George Affleck advocates an integrated communications approach for promoting arts organizations.
By: Gary Wells 16/04/2010

A lot has been said and written about the embarrassing blunders made by Americans as they grapple with different cultures around the world. But, writes Gary Wells, global businesses have made their fair share of humiliating mistakes in the U.S. too, and sh
By: Kathy Tunheim 16/04/2010

As Worldwide President of one of the largest global PR organizations, IPREX, Kathy Tunheim sees a need for new ways of balancing global scale and local expertise in building brands and reputations.
By: Suki Thompson 16/04/2010

The relationship between client and agency is notoriously hard to get right and harder still to sustain. Suki Thompson offers advice on avoiding the pitfalls and delivering what clients crave.
By: Claire Spencer 16/04/2010

Claire Spencer believes a paradigm shift is necessary whereby measurement of PR effectiveness is considered from the perspective of the target audience.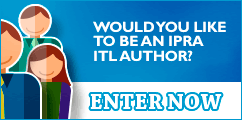 IPRAOfficial