Thought Leadership Essays
Viewing posts from April, 2010
By: Sonya H. Soutus 16/04/2010
If you had the power to create the ideal in-house PR person, what skills would you bestow on them? Sonya H. Soutus reveals how Coca-Cola is exploring such ideas to ensure it is well-placed to meet new challenges.
By: Paul Seaman 16/04/2010
Paul Seaman is a firm believer in Corporate Responsibility but argues it is naïve to expect it to be implemented evenly in every country.
By: Vicky Robinson 16/04/2010
Vicky Robinson presents some interesting research into marketing and communications issues for business schools based in the UK.
By: Frank Ovaitt 16/04/2010
Some practitioners think social media and real life are different worlds. Frank Ovaitt cites research as he argues that technology, like art, imitates life.
By: Bill Margaritis 16/04/2010
Distinctions between corporate brand, culture and reputation are becoming increasingly blurred, giving CCOs greater scope to play an enhanced role in what their companies do. By Bill Margaritis.
By: Nigel Kennedy 16/04/2010
Those envious of a leisurely lifestyle had best look away now. Former PR consultancy boss Nigel Kennedy is having the time of his life during a long-awaited career break.
By: Jenny Hoefliger 16/04/2010
Love without Borders
By: Jonathan Hemus 16/04/2010
Does online reputation management signal the end of the company spokesperson? Jonathan Hemus believes otherwise.
By: Krystyna Cap 16/04/2010
With more business schools adopting ethical pledges, questions of professional morality are becoming increasingly relevant to young professionals. However, is it really the rank-and-file nine-to-fivers who are most in need of instruction in honesty and tra
By: Rachel Bell 16/04/2010
At a time of message clutter and media fragmentation, PR is proving adept at reaching and engaging with audiences. Rachel Bell considers whether an enhanced role in consumer marketing beckons.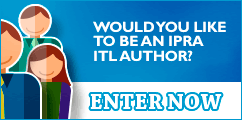 IPRAOfficial